Cervantes Class Lattice PE Classical Guitar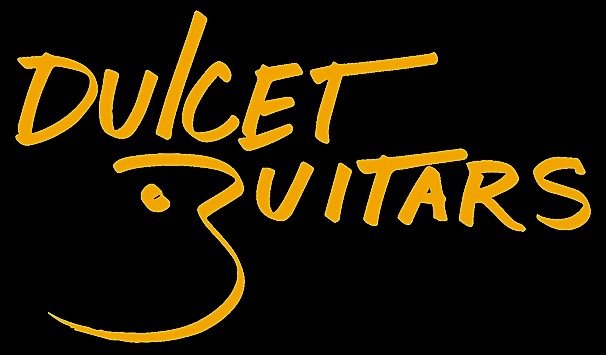 Cervantes Guitars was started by Alejandro Cervantes, At age 10 Alejandro started playing the guitar and about the same time he was doing small works in guitars as his father taught him little by little the art and soul of guitar luthiery. Alejandro Cervantes studied Classical Guitar at the National Conservatory of Music in Mexico City. The deep knowledge of the guitar that Alejandro has gathered as a player has envisioned him with a holistic approach and understanding of the guitar in terms of playability and acoustics.
Class Lattice PE C:

Since a lattice structure is inherently stiff both with the grain and across it, the soundboard can be made much thinner and still be strong enough to withstand the string tension, thus substantially reducing the total weight of the top. The energy of the strings is more efficiently transmitted into soundboard vibration, the net result being a guitar with greater volume, and faster string response.
From Alejandro's PE Line, The Class Lattice PE Cedar top is another example of Alejandro's attention to detail and fine craftsmanship. Palo Escrito ( Dalbergia paloescrito) is the premier native back and side wood used by the luthiers in Paracho, Mexico. It is a true Rosewood, but differs from Indian Rosewood visually with slightly wider grain, more figure, and lighter color. It is also lighter in weight. Simply put, this guitar looks and sounds amazing. The lattice bracing gives even volume, sustain and warmth. The jumbo frets feel smooth and add to it's playability. Ebony button tuners and a lovely rosette round off this elegant instrument.
Specifications:

Top: Solid Cedar

Back and Side: Solid Palo Escrito
Neck: Cedar
Nut/Saddle: Bone/Bone-Compensated
Bridge: Brazilian Rosewood
Fingerboard: Ebony
/Jumbo Frets
Scale Length: 650

Nut Width: 52mm

Tuners: Gold with Ebony buttons
Strings: D'addario J46 HT

Case: HumiCase Protege
Questions? 302-299-2441 or dulcetguitars.com/contact
Reviews